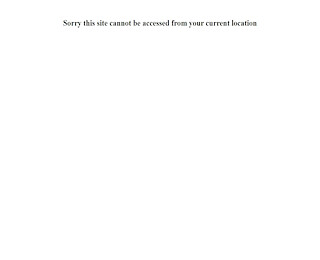 Call Lifetime Air when you need an affordable HVAC repair in Lewisville, TX. Our service technicians are available for immediate dispatch day and night when you need service to your heating & cooling system. Why pay more for a repair when we can come out, provide a free estimate of the job, and have your system back up and operating smoothly in no time at all? We're well-respected throughout the Lewisville community by home and business owners alike.
We're Time Conscious
At Lifetime Air, we understand that time is of the essence when we receive a service call to repair an HVAC system- that's why we answer our phones 24/7 and offer day and night dispatch to your place of residence or business. Our techs are highly skilled in troubleshooting all HVAC makes and models, so you can trust us with your system knowing the diagnosis will be correct and the recommended services based on your system's needs. Unlike other repair companies, we won't try to sneak in additional services to pad our bill.
Keep More Of Your Hard-Earned Money
One of our primary goals is to save our customers money- and a great way to do that is to avoid having to call us in the first place. We offer website resources and tips on how to perform a few simple system checks to rule out common issues. Before making a call to Lifetime Air for an HVAC repair in Lewisville, TX, take a few minutes to look for the following:
Make sure the gas is turned on, and your system is set to on
Check the battery in your thermostat and make sure there are no thermostat issues such as loose wires or excessive dust behind the cover
Check breakers and switches
Optimize airflow around intake vents by cleaning away leaves or debris and look for obstacles around exhaust vents
Keep a calendar to make sure you're changing your filter as indicated by the system manufacturer
When to Call For Service
If system checks do not solve the immediate problem, give us a call, and we'll come out to take a look at your HVAC. If a cost-effective repair is your best course of action, we'll talk over our diagnostic findings with you and recommend a repair or component replacement. Although most of our service calls result in an affordable repair for our customers, no two cases are the same, and a repair will not keep your HVAC running forever. There will come a time when your system has lived out its lifespan and will require a replacement.
Reliable Service Every Time
Our technicians are trained to provide much more than cost-effective HVAC repairs in Lewisville, TX- we are also skilled system replacement specialists and maintenance providers. We can recommend an efficient replacement model that will save you money every month in heating and cooling while maintaining a comfortable atmosphere inside of your home or business. Trust us for all of your HVAC needs- we're here for you.
Hvac Repair Lewisville Tx
Lifetime Air LLC
(972) 658-0284
100 Main Street, Lewisville, TX 75057
View Larger Map